This Time
"Amal floats through a world of glowing memories about her marriage with Nick, which are juxtaposed by the reality of an abusive, manipulative marriage which we see beautiful enacted by Seth Moore and Rendah Heywood in moving flashbacks."Front Row Center
"The quintet of This Time did a fine job lifting the words from the page and transporting them to the stage. By far, the winning duo was Rendah Heywood as Younger Amal and Seth Moore as Nick. Heywood radiates elegance. Moore is incredibly suave. Together, they personify the golden age of Hollywood beauty. "Theater In The Now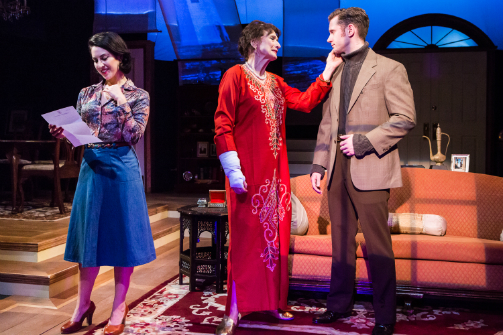 "Rendah Heywood and Seth Moore artfully capture, both together and separately, the emotional journey involved as their relationship evolves from simmering attraction and apparent liberation to increasing disillusionment. Salma Shaw's Janine is an involving blend of resolve, frustration, and longing "Culture Catch
A Conversation I Never Had
Moore's A Conversation I Never Had plays with time and memory in surprising ways as Max (Rory Kulz) rewinds and plays back the evolution of his relationship with Sima (Sade Namei), seemingly trying to make sense of it all. Sharply directed by Pirronne Yousefzadeh, the piece never reveals the true nature of the relationship, but effortlessly evokes a stinging sense of loss and confusion.Theater Is Easy
Seawife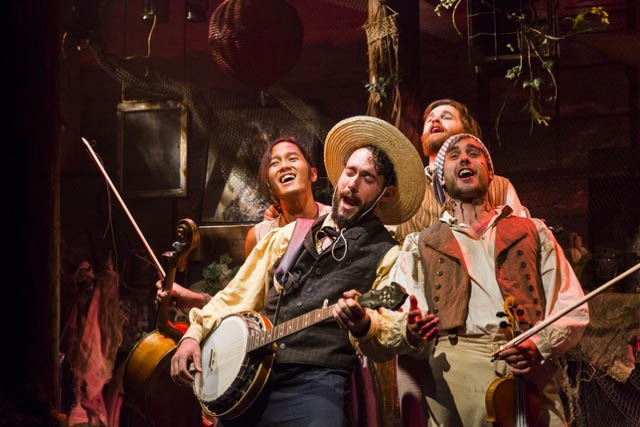 "Seth Moore's script almost sings on its own" -Theasy
"The most interesting environmental theater event of the year" -Theaterscene.net
"...charming...enchanting...impressive...SeaWife creates a lovely balance of music and stagecraft that provides a most unique spectacle." - Entertainment Weekly
"the symbolic ocean tale has been vividly re-imagined and made exceptionally cool in Seawife...[the Naked Angels] have taken what has become a staid genre and given it a hip, fresh, makeover that is as entertaining as the ocean is vast."Manhattan Digest-Review
"SeaWife takes audiences on a oceanic and psychological journey-a terrific theatrical excursion"American Theater Web
" a deeply engaging and moving fable of a man's connection to the sea. "-Gregory Allen, Adversity & Diversity
"rigga-tigga-tum-da-yo—the joyful hullabaloo is hard to resist. It's exactly what you hope might be happening after hours at the South Street Seaport." - The New Yorker
" "[SeaWife] is rocking the house...with absolutely gorgeous music and an insanely talented young cast...""- Broadway Box
"SeaWife is more than an unusual evening of musical storytelling— it's a testament to the power of theatrical collaboration."- Backstage
Playbill: Photo Call-A Look at Naked Angels' SeaWife At South Street Seaport Museum
Theater Mania:Exclusive First Listen-Bask in the Glory of Naked-Angels-Seawife
Broadway World:Video Naked Angels to Premiere SEAWIFE at South Street Seaport
Restoration Comedy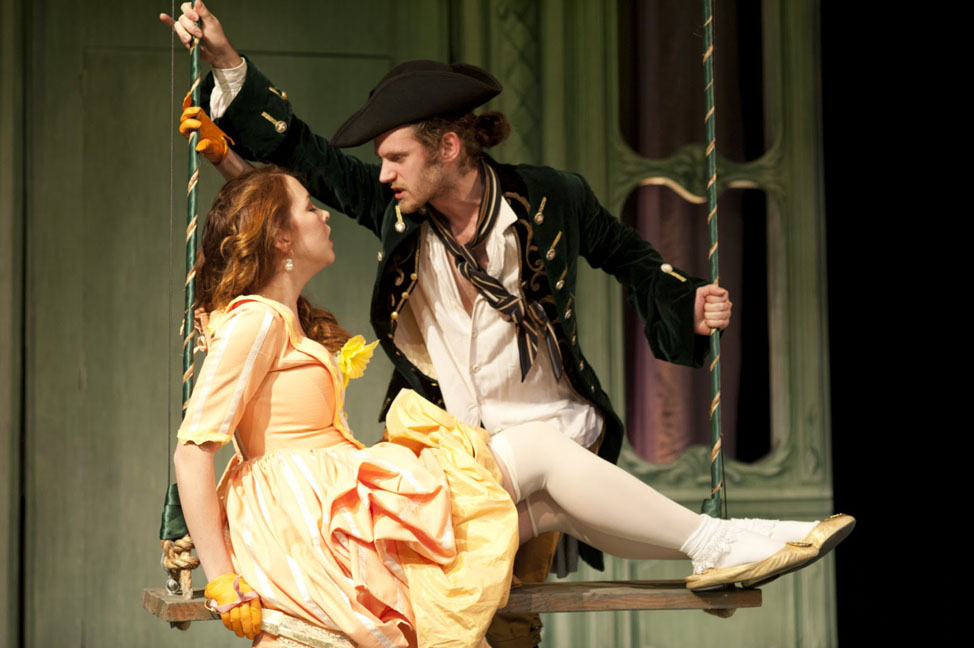 Theater is Easy" Even as the play's most straight-laced characters, Buck and Moore have shining comic moments, and when they are behaving themselves their command of language and manners are splendid. "
Show Business" Some highlights include ...Seth Moore as the earnest, likeable Worthy..."
Backstage
"The actors are all archly right, and the graceful Moore could play Restoration comedy for real "
Curtain Up"Seth Moore's Worthy is smooth as silk "
Let's Talk Off Broadway"the amorous Worthy, played with a kind of sophisticated understatement by Seth Moore "
Theater in the Now" James Fouhey as Loveless and Seth Moore as Worthy are wonderful as the radically different yet similar leading men."
Theater Light and Sound" Under the ebullient direction of Ed Sylvanus Iskandar, there are fine contributions from James Fouhey, whose Loveless is either exhausted from some orgy or eagerly on the hunt for new sensations; Allison Buck as Amanda, tossing her fan in the air and leaping, none too comfortably, into a variety of seductive poses; Stephen Stout as Sir Novelty, turning each line into a festival of sibilants as he models an ever-more-outrageous series of costumes; and Seth Moore as Worthy, his conscience twisting elegantly as he tutors the woman he wants for himself in the ways of seduction. "
New York Theater Review
"I enjoyed Seth Moore's performance as Worthy"
These Seven Sicknesses (The Remount)

"As Philoktetes, Seth Moore turns in a titan performance full of humor and desperation, and tour de force physicality in his title section where he operates like an acrobat on his crutch. "
Theater is Easy

"The young cast exudes enthusiasm and energy, and each brings specificity and insight to their roles. Some distinguished contributions include Seth Moore as the gritty, ex-war hero Philoktetes "
Show Business Magazine
The Electric Lighthouse

"The primary couple is Marie and Rick. They are an estranged couple with unresolved feelings still at play. As Marie, Margaret Odette carries much of the emotional heft of the show admirably. Ms. Odette is able to hold your attention whether in silence or at full throat. Even standing still, Ms. Odette's Marie twitches with constrained energy. Rick, well played by Seth Moore, is no match for Marie. Rick is a slacker with dreams of success, but not the initiative to pursue them. Rick is emotionally younger than his years. He is confident in his sexual prowess and little else. Rick can't really commit to Marie, until she breaks up with him. Mr. Moore and Ms. Odette have a natural rapport, honest in both tender and raw moments."
Reviews Off Broadway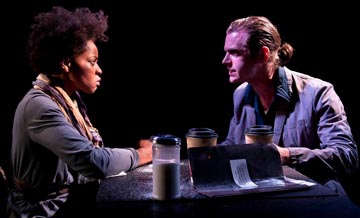 These Seven Sicknesses
@ The Flea Theater

"Philoktetes, next, follows most closely Sophocles' actual and emotional story line, it's given the time it needs, and is magnificently acted by Seth Moore: the upshot -- a great Philoktetes! Years ago, as the story goes, the Greeks were headed to fight at Troy but the warrior Philoktetes had a gangrenous, disgusting leg wound, so they abandoned him on a desolate island -- "They left cans of food for me but no can opener," Philoktetes says. Now, after ten years of fruitless war, the prophetic word is out that the Greeks can't capture Troy without Philoktetes' magic bow. The play begins as Odysseus and Neoptolemus, Achilles' son, arrive on the island to get it. They and we meet a Philoktetes in agony, half-crazed with bitterness at the way he has been treated¸ his isolation, and the unrelenting pain of his rotting leg. With Odysseus and Neoptolemus plotting by fair means and foul to get that bow, the pain of suspicion is added to his anguish. Philoktetes covers the long stage with his one good leg and a make-shift crutch, his suppurating leg fallen upon, and stomped upon by Odysseus who'll stop at nothing. In this episode several nurses, on hand throughout These Seven Sicknesses as a singing Greek chorus … Well, what they do here is an operation, more I will not say, except that it gives Seth Moore the opportunity to add some blood curdling cries of pain to his stunning performance."
Theatermania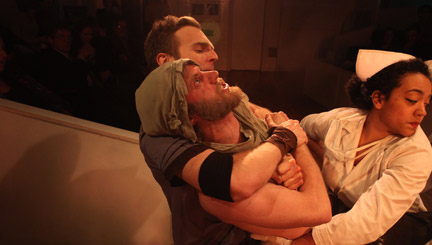 "Katherine Folk-Sullivan's Antigone, Betsy Lippitt's Elektra, Seth Moore's Philoktetes, and Grant Harrison's Ajax are all standout performances, each with powerfully affective moments and fearless acting."
Huffington Post
"Among the more expert players are Seth Moore as Philoktetes, Stephen Stout as Creon, Katherine Folk-Sullivan as Antigone, and Tommy Crawford as an amusing Carrier."
Backstage:
"Philoktetes, affectingly played by Seth Moore"
exeuntmagazine
"As Philoktetes, Seth Moore had a grouchy gravitas that made it all the more satisfying when this old-school Greek gets his due."
New York Theater Review
"Graney maintains throughout the basic sensibility of direct and unsubtle conflict, where characters are less realistic individuals and instead intense depictions of recognizable human qualities. And even the most persnickety purist will surely enjoy the experience of the multiple crossovers that these remaining plays employ, particularly in terms of the characters who appear in several works (my favorite actors of the night worked in this way — Stephen Stout as Creon and Seth Moore as Philoktetes)
Show Business
"Seth Moore is viscerally brutal—and brutally funny—as Philoktetes, especially in the play that bears his name. His is one of the fortunate characters given a clear emotional journey, and Moore gives that journey full flesh (again, sometimes literally). His long scene with Achilles's Neoptolemus (an earnest, true-hearted Alex Herrald) is one of the night's best. If you, like me, were unfamiliar with Philoktetes going in, you won't soon forget him coming out."
NewYorkTheater.com
"The second act features the most powerful performances of the night, delivered by Seth Moore in the role of Philoktetes, and Grant Harrison as Ajax, in an epically choreographed fight scene. In a pivotal moment after the death of Ajax, Moore reproves King Agamemnon (Sean McIntyre) for valuing politicians and smooth talkers over honorable soldiers and accuses Agamemnon of speaking "half-truths in a full voice." With election season looming, the relevance is palpable."
Washington Square News
Rat In The Skull
Presented by The Wallfly Theater Company@ The First Irish Theater Festival
"Seth Moore finds unexpected comic depth in Naylor, the young recruit who's beginning to have second thoughts."
New YorkTheater.com